Making Margins for Generosity
Details:

Written by

Chris Appleby
Today we're thinking about Generosity but before we talk about that I'd first like to do a little test. I'd like you to put up your hand if you consider yourself to be holy. Anyone?
Well, let's hear what God says about you being holy: (reader) "9But you are a chosen race, a royal priesthood, a holy nation, God's own people, in order that you may proclaim the mighty acts of him who called you out of darkness into his marvellous light. 10Once you were not a people, but now you are God's people; once you had not received mercy, but now you have received mercy." (1 Peter 2:9-10)
You are a chosen race, a royal priesthood, a holy nation, God's own people. So put up your hands now if you consider yourself to be holy.
Of course there's a big difference between being holy and acting that way isn't there? So what does it mean to act as in a holy way?
Matt 10:5-34 - Trust in the Lord
Details:

Written by

Chris Appleby
Trust in the Lord audio
I wonder if you've ever had the experience of suffering for your faith. I think for most of us that would be a rare occurrence. Though of course suffering for your faith can take lots of forms. In Australia it rarely comes in the form of physical suffering, though it certainly does in other parts of the world. In Australia it's more likely to be in the form of disadvantage in employment, or being shunned by friends, or being mocked for your beliefs. In the public arena it often takes the form of being sidelined or ignored in public discourse in political policy making.
Mark 11:27-12:27 - Who do you listen to?
Details:

Written by

Chris Appleby
Who do you listen to?  audio
By What Authority 11:27-33
The story is told of a ship's captain during the war, who was sailing along on a dark night and saw a light on a collision course. So he got his signaller to flash a message: "Alter your course 10 degrees west." The reply came back "Alter your course 10 degrees east." The captain then signalled "Alter your course 10 degrees west. I am a Commander." The reply came back "Alter your course 10 degrees east.  I am a seaman third-class."
By this time the ship's captain was getting furious. So he signalled: "Alter your course 10 degrees west. I am a battleship." The reply came back almost instantly: "Alter your course 10 degrees east. I am a lighthouse."
That story addresses the issue of our passage today. That is the issue of authority. Where does authority come from? Sometimes it comes from your rank or status, as the commander in that story obviously assumed. But sometimes it comes from something innate like the immovable nature of a lighthouse set above a cliff. So where do you look to for authority for your life? That's not an easy question to ask in this day and age. Life has changed so radically in the last 50 years that what was taken for granted 50 years ago can no longer be assumed. Truth is all relative, we're told. Alternative facts are the go. Authority comes in various shapes and forms.
Prayer and the Trinity
Details:

Written by

Chris Appleby
Heb 4:6-8;    Eph 1: 3-14;   Luke 11:1-13  
I wonder, if you were here last week, how what Steve said about prayer has affected your prayer life, especially what he said about prayer in times of difficulty, when you just can't find the words to use.
But maybe that isn't your problem. Maybe you're happy to pray whatever your circumstances. Or is your problem that you're not sure if you're good enough to pray? Are there times when you feel like you've been so disobedient that God won't hear you; or perhaps that your problems are so insignificant that you shouldn't worry God with them?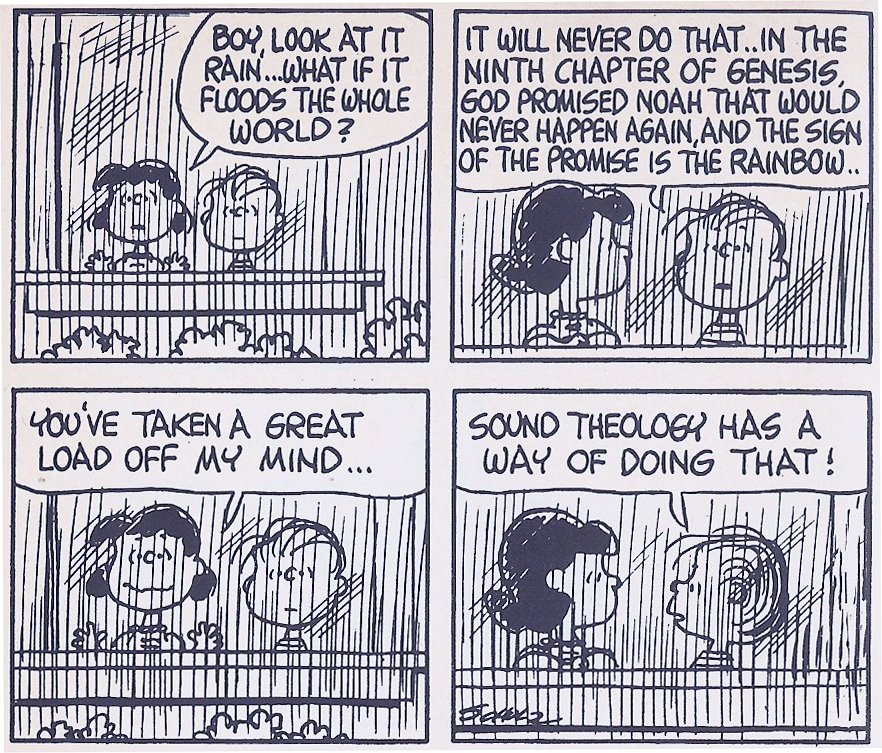 Well, as Linus would say good theology can be very reassuring.  
Mark 11:1-25 - Jesus Enters Jerusalem
Details:

Written by

Chris Appleby
Jesus Enters Jerusalem   audio
I wonder how many of you were around for the opening of Parliament house in Canberra in 1988. We were living in Canberra at the time so it was a big event for us. The weekend before we took part in a prayer walk around the Parliament House hill with thousands of other Christians, but the big event was the arrival of the Queen for the opening ceremony. People flocked to Parliament house to get a look at her. Schools took their students along – in fact our daughter Katherine was in the front of the crowd and was able to give her a rose as she went by. That really impressed her grandparents!
Well that's a bit like what it must have been like when Jesus entered Jerusalem on that first Palm Sunday. The city was buzzing. The word had got around. Jesus, the great teacher and healer was coming to Jerusalem, despite the danger from the Jewish leaders. Word was that he'd even been talking about death, predicting that he was going to be crucified, and saying that people had to be willing to take up their cross if they wanted to follow him. But that hadn't stopped him from teaching and healing people and he was still arguing with the Pharisees.
Creating Margins: Time to Serve Others
Details:

Written by

Chris Appleby
I guess you've worked out by now, if you've been here over the last three weeks that the theme of this sermon series is cutting back on the busyness of life.
What do you think? Is your life too busy? Do you find yourself trying to pack as much in to your life as you can?
I wonder have you done any of these things:
Stopping at an airport stopover on the way to holidays to visit friends or relatives you haven't seen for a couple of years?
If you're a parent do you find yourself dropping one child at ballet, taking the next to a piano lesson, doing the shopping then hurrying back to pick them up in the reverse order?
If you're a worker do you find yourself arranging meetings one after the other with no break in between?
I haven't done all of those, but I know others who do.
John 3:16-21 - Light on Darkness
Details:

Written by

Chris Appleby
At our Christmas carol service Steve was telling us about how much his son is enjoying the bright lights of London in the midst of the dark winter season. And it's not surprising. We often associate light with feelings of enjoyment or safety don't we? There's something very peaceful about sitting in a room lit be candles or in front of an open fire staring at the flames. When we walk into a dark house the first thing we do is to turn on the lights because they give us a sense of safety.
Light for Judgement
But in fact light isn't always about giving us a sense of peace and security.
When Di and I bought our last house we decided we'd put in an ensuite to the bedroom. So we had an architect draw up the plans, and then we went to a bathroom shop to see what fittings we should include. One of the must haves was a set of lights above the bathroom mirror. You may have something like that in your bathroom. Now you don't put lights above your mirror for the sake of safety or peace. Nor do you put them there so you feel like a Hollywood star when you're standing in front of it, like you're standing in the spotlight for everyone to see? You don't put them there so you can admire yourself in the mirror. In fact the opposite: those lights are actually there to show you all your faults; to show you the wrinkles in your forehead or around your eyes or lips, the spots that would be much better covered up, the hairs that need to be removed, or the moles that might need to be looked at by your doctor. A good light will do that for you, much as you mightn't actually want to know what it's telling you.