Jonah 3-4 The Power of God for Salvation
Details:

Written by

Chris Appleby
The Power of God for Salvation   audio
Last week we saw how Jonah had been called by God to go and proclaim the gospel to Nineveh, to the Assyrians, the enemies of the people of God. We saw how he instead went in the opposite direction until God stopped him, and sent a great fish to transport him to the shores of Assyria.
Well, today we come to the next exciting instalment of the story. Jonah is now back on dry land, suitably chastised, and the word of the Lord comes to him again. "Get up, go to Nineveh, that great city, and proclaim to it the message that I tell you." It's the same message as before, but this time he's learnt his lesson. This time he goes.
We're told that Nineveh is an exceedingly large city, three days' walk across. That makes it sixty or so miles across. That would make it the size of Melbourne. Now in fact Nineveh proper  at this time was probably not much more than 2 kilometres across, so it's probable that he means Nineveh and the surrounding cities which together formed greater Nineveh, the region that was at the centre of Assyrian life. So let me suggest why this narrative might choose the larger city area.
Jonah 1 & 2: The Reluctant Prophet
Details:

Written by

Chris Appleby
Jonah, The Reluctant Prophet  audio
Well, it's a familiar story isn't it? Jonah is told to go and preach to the people of Nineveh, to warn them of God's judgement and what does he do? He heads off in the opposite direction, to Tarshish in Spain. But he doesn't get away with it. God knows where he is! He sends a great storm, so that the ship is foundering, until the sailors discover the truth. Jonah's running away from the Lord who made the sea and the dry land. So they throw him overboard, the storm stops and a great fish comes and swallows up Jonah, only to spit him out on the shore of Assyria three days later.
But you know, there's a bit more to this story than just a morality tale of someone who brings bad luck to those he travels with because he's disobeyed God. Jonah is one of those Old Testament books that point forward so clearly to the gospel and its implications for us as Christians.
Prayer and the Trinity
Details:

Written by

Chris Appleby
Heb 4:6-8;    Eph 1: 3-14;   Luke 11:1-13  
I wonder, if you were here last week, how what Steve said about prayer has affected your prayer life, especially what he said about prayer in times of difficulty, when you just can't find the words to use.
But maybe that isn't your problem. Maybe you're happy to pray whatever your circumstances. Or is your problem that you're not sure if you're good enough to pray? Are there times when you feel like you've been so disobedient that God won't hear you; or perhaps that your problems are so insignificant that you shouldn't worry God with them?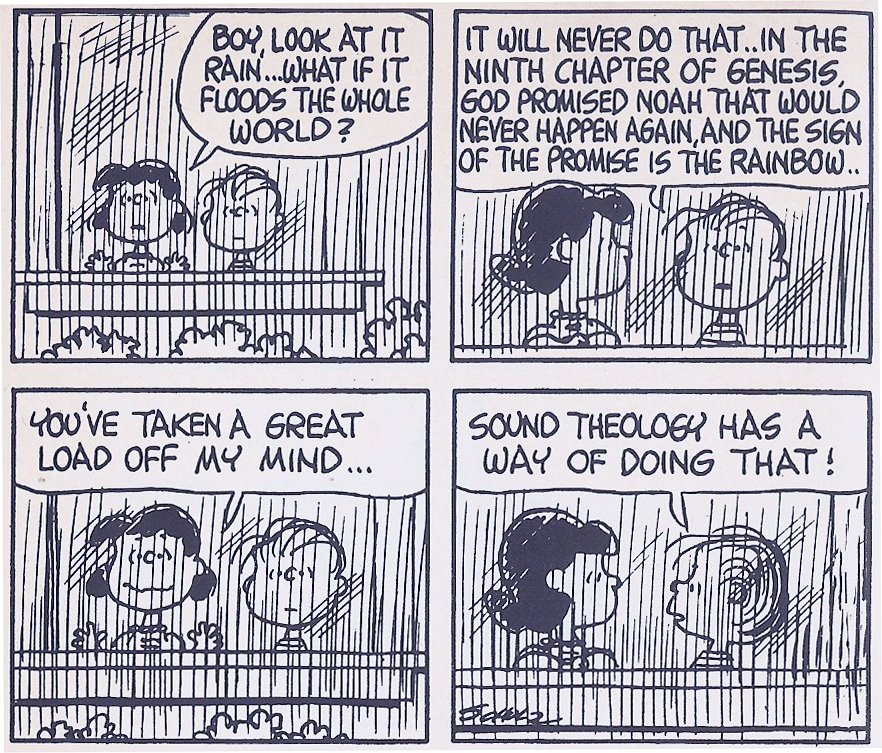 Well, as Linus would say good theology can be very reassuring.  
Making Margins for Generosity
Details:

Written by

Chris Appleby
Today we're thinking about Generosity but before we talk about that I'd first like to do a little test. I'd like you to put up your hand if you consider yourself to be holy. Anyone?
Well, let's hear what God says about you being holy: (reader) "9But you are a chosen race, a royal priesthood, a holy nation, God's own people, in order that you may proclaim the mighty acts of him who called you out of darkness into his marvellous light. 10Once you were not a people, but now you are God's people; once you had not received mercy, but now you have received mercy." (1 Peter 2:9-10)
You are a chosen race, a royal priesthood, a holy nation, God's own people. So put up your hands now if you consider yourself to be holy.
Of course there's a big difference between being holy and acting that way isn't there? So what does it mean to act as in a holy way?
Creating Margins: Time to Serve Others
Details:

Written by

Chris Appleby
I guess you've worked out by now, if you've been here over the last three weeks that the theme of this sermon series is cutting back on the busyness of life.
What do you think? Is your life too busy? Do you find yourself trying to pack as much in to your life as you can?
I wonder have you done any of these things:
Stopping at an airport stopover on the way to holidays to visit friends or relatives you haven't seen for a couple of years?
If you're a parent do you find yourself dropping one child at ballet, taking the next to a piano lesson, doing the shopping then hurrying back to pick them up in the reverse order?
If you're a worker do you find yourself arranging meetings one after the other with no break in between?
I haven't done all of those, but I know others who do.
Matt 10:5-34 - Trust in the Lord
Details:

Written by

Chris Appleby
Trust in the Lord audio
I wonder if you've ever had the experience of suffering for your faith. I think for most of us that would be a rare occurrence. Though of course suffering for your faith can take lots of forms. In Australia it rarely comes in the form of physical suffering, though it certainly does in other parts of the world. In Australia it's more likely to be in the form of disadvantage in employment, or being shunned by friends, or being mocked for your beliefs. In the public arena it often takes the form of being sidelined or ignored in public discourse in political policy making.
Mark 11:27-12:27 - Who do you listen to?
Details:

Written by

Chris Appleby
Who do you listen to?  audio
By What Authority 11:27-33
The story is told of a ship's captain during the war, who was sailing along on a dark night and saw a light on a collision course. So he got his signaller to flash a message: "Alter your course 10 degrees west." The reply came back "Alter your course 10 degrees east." The captain then signalled "Alter your course 10 degrees west. I am a Commander." The reply came back "Alter your course 10 degrees east.  I am a seaman third-class."
By this time the ship's captain was getting furious. So he signalled: "Alter your course 10 degrees west. I am a battleship." The reply came back almost instantly: "Alter your course 10 degrees east. I am a lighthouse."
That story addresses the issue of our passage today. That is the issue of authority. Where does authority come from? Sometimes it comes from your rank or status, as the commander in that story obviously assumed. But sometimes it comes from something innate like the immovable nature of a lighthouse set above a cliff. So where do you look to for authority for your life? That's not an easy question to ask in this day and age. Life has changed so radically in the last 50 years that what was taken for granted 50 years ago can no longer be assumed. Truth is all relative, we're told. Alternative facts are the go. Authority comes in various shapes and forms.